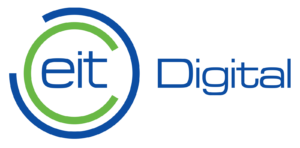 The over-arching challenge to address is to combine CPS safety and performance. While addressing safety challenges, the outcomes include models of the behavior of loops with human operators, in particular how to ensure safety. Because humans are unpredictable, a special outcome is a model which account for humans as producing anomalies by reacting to predictable maintenance tasks and unpredictable events.
Technical advancements:
GPU-based deep learning machine learning infrastructure for anomaly treatment and data mining
RFID based product memory infrastructure
smart factories knowledge portal infrastructure for an anomaly instance base (knowledge management)
model based prediction with anomaly detection followed by machine learning and real time verification
intelligent user interfaces for expert knowledge acquisition, human behavior input and human-robot interaction by using, e.g., vision sensors.
These components are built into an architecture and are to be extended with the characterization of a human collaborator who is also "in the loop" and may also exhibit anomalous behavior. Cyber-physical systems are implemented in human environments!
The software/hardware outcome package consists of anomaly controllers for smart factories. We focus on both open and closed-loop controllers in the robot domain and reporting/maintenance domain in manufacturing.
Potentials: sharing of experience, increased co-operation, new research-industry partnership. Further outcome: Influence on the German and European Industry 4.0 Infrastructure (according to BMWi/BMBF Research Agenda) and standardizations according to technology transfer to big companies and at least two related patent application (B2B) according to anomaly detection and processing by CP controllers.